Next Generation Stimsoles® Insoles - 2 Pair Set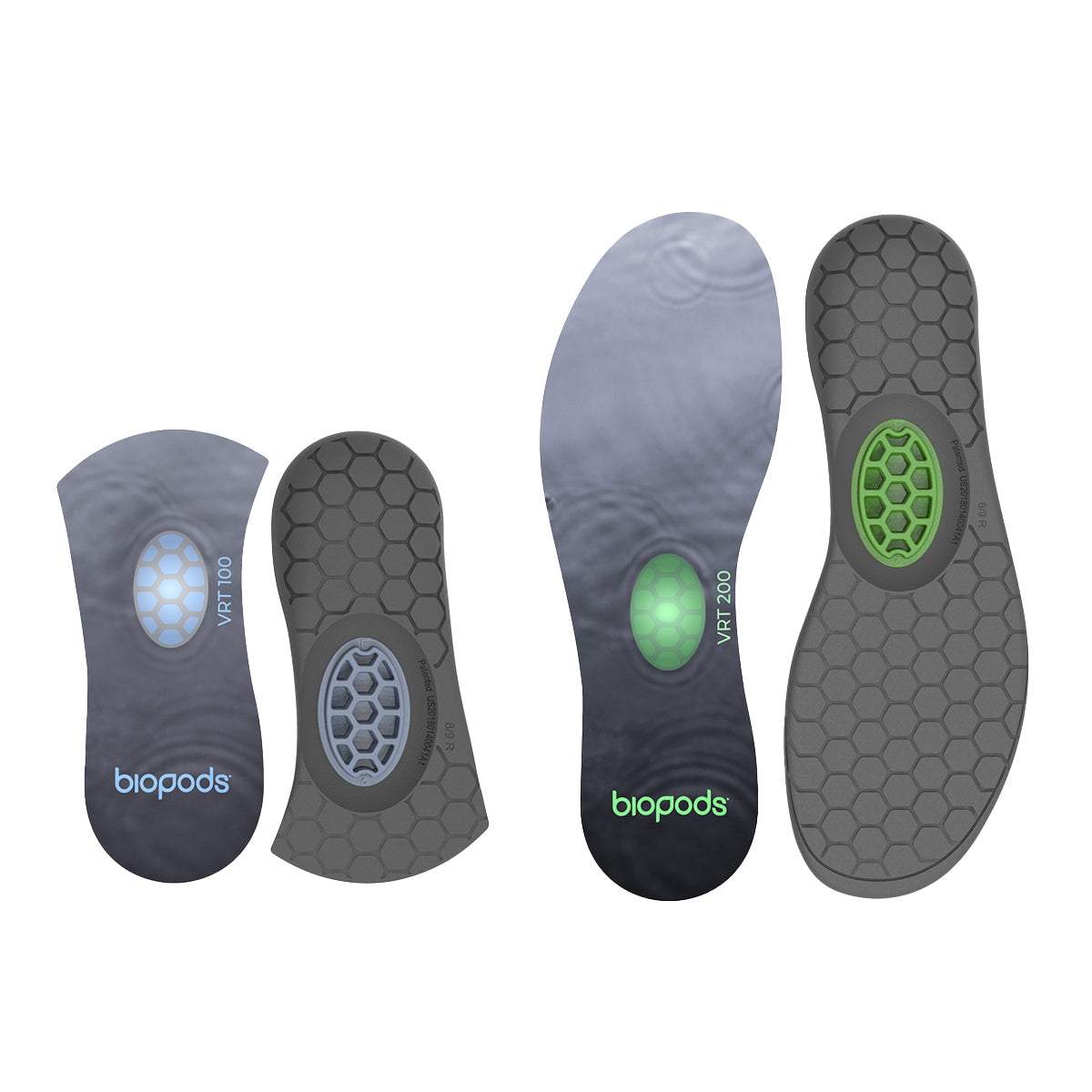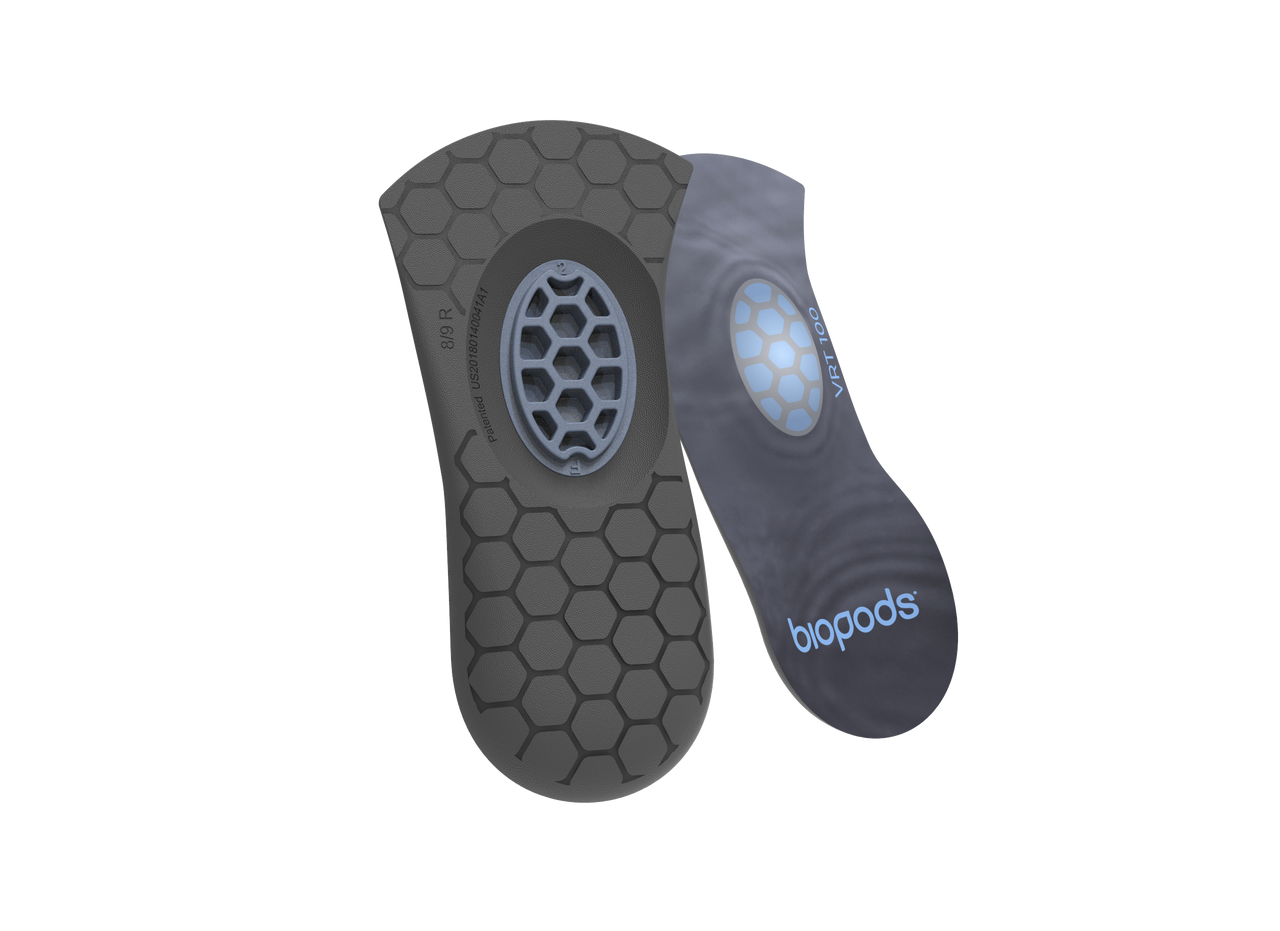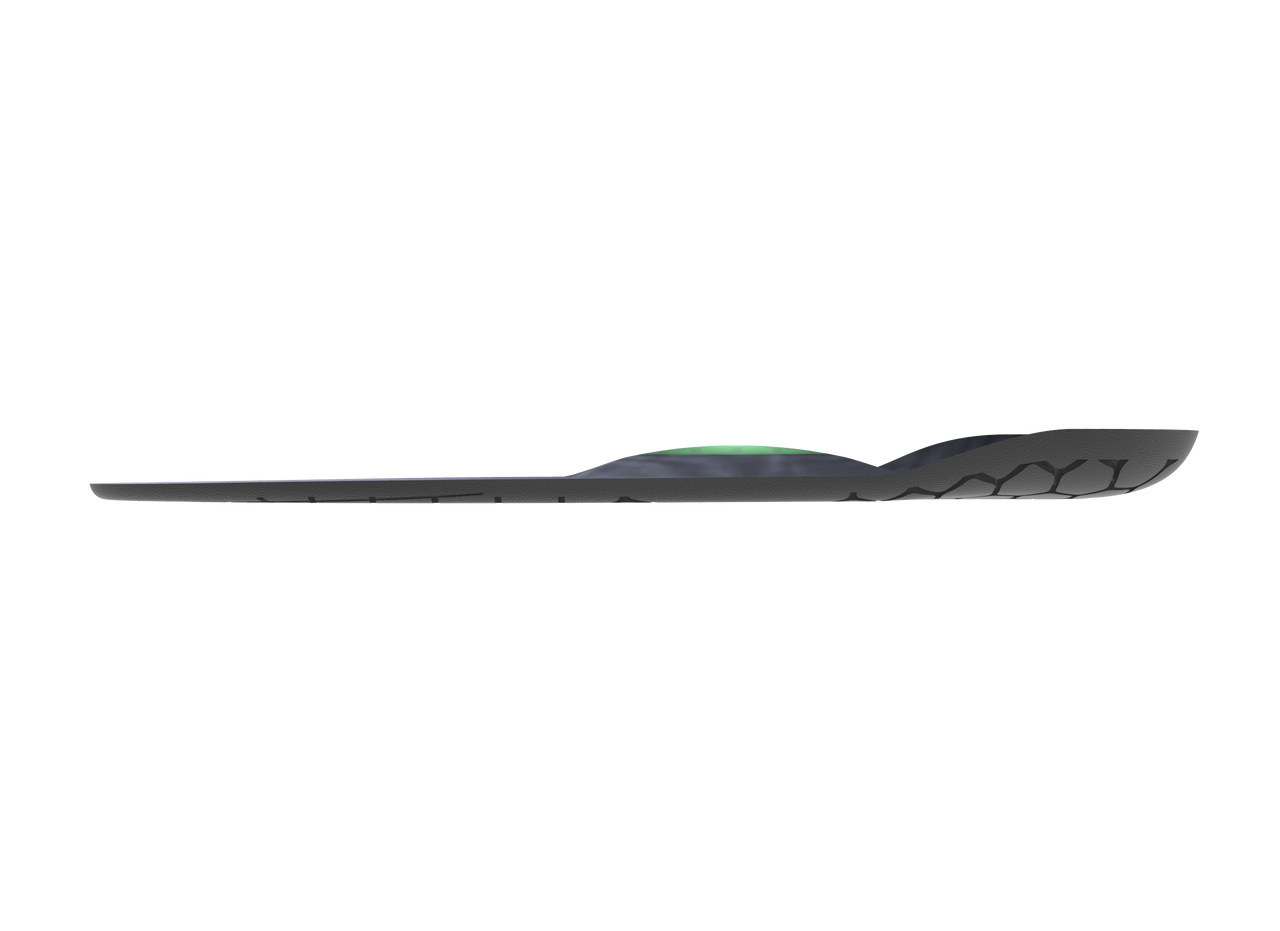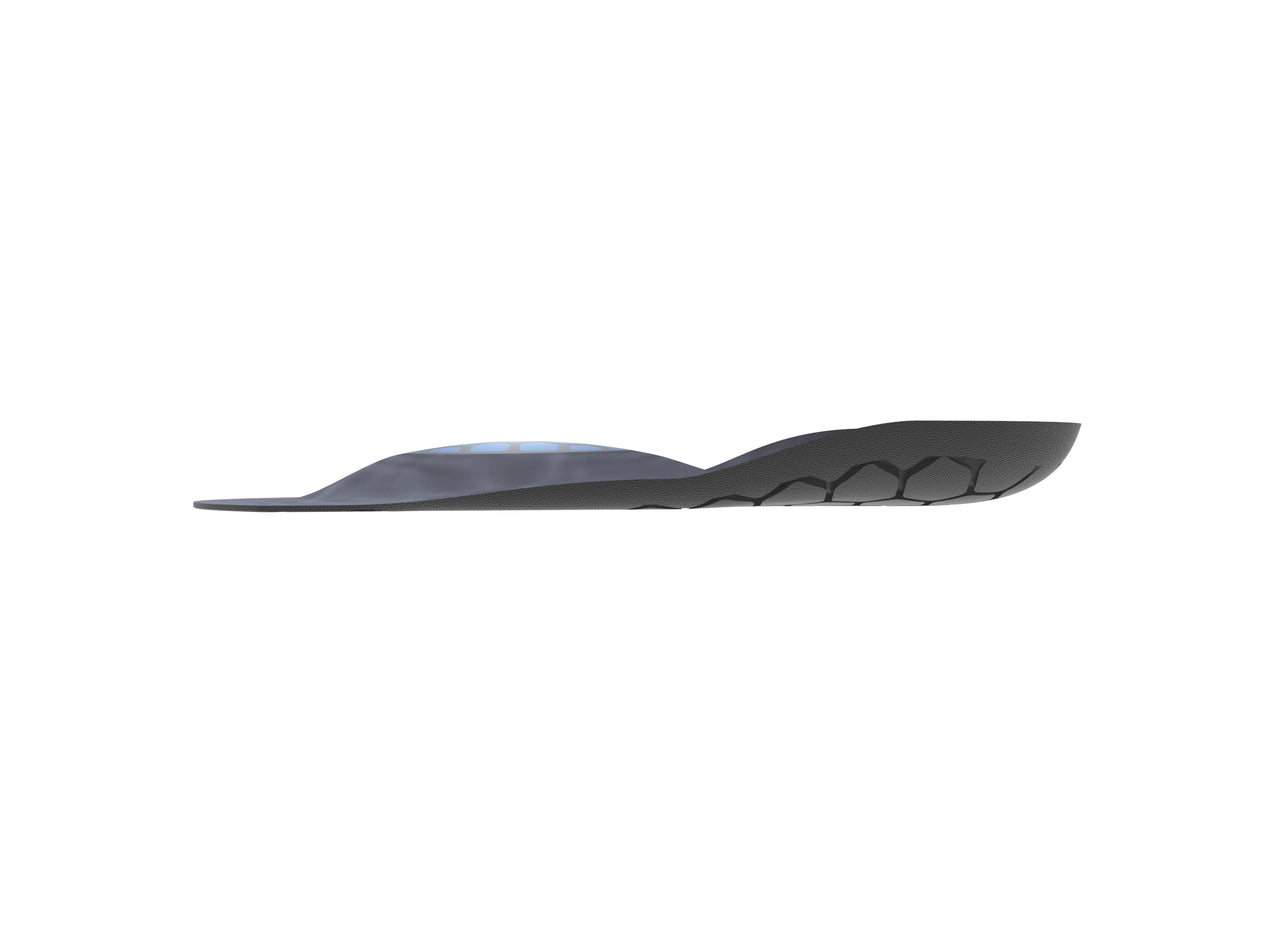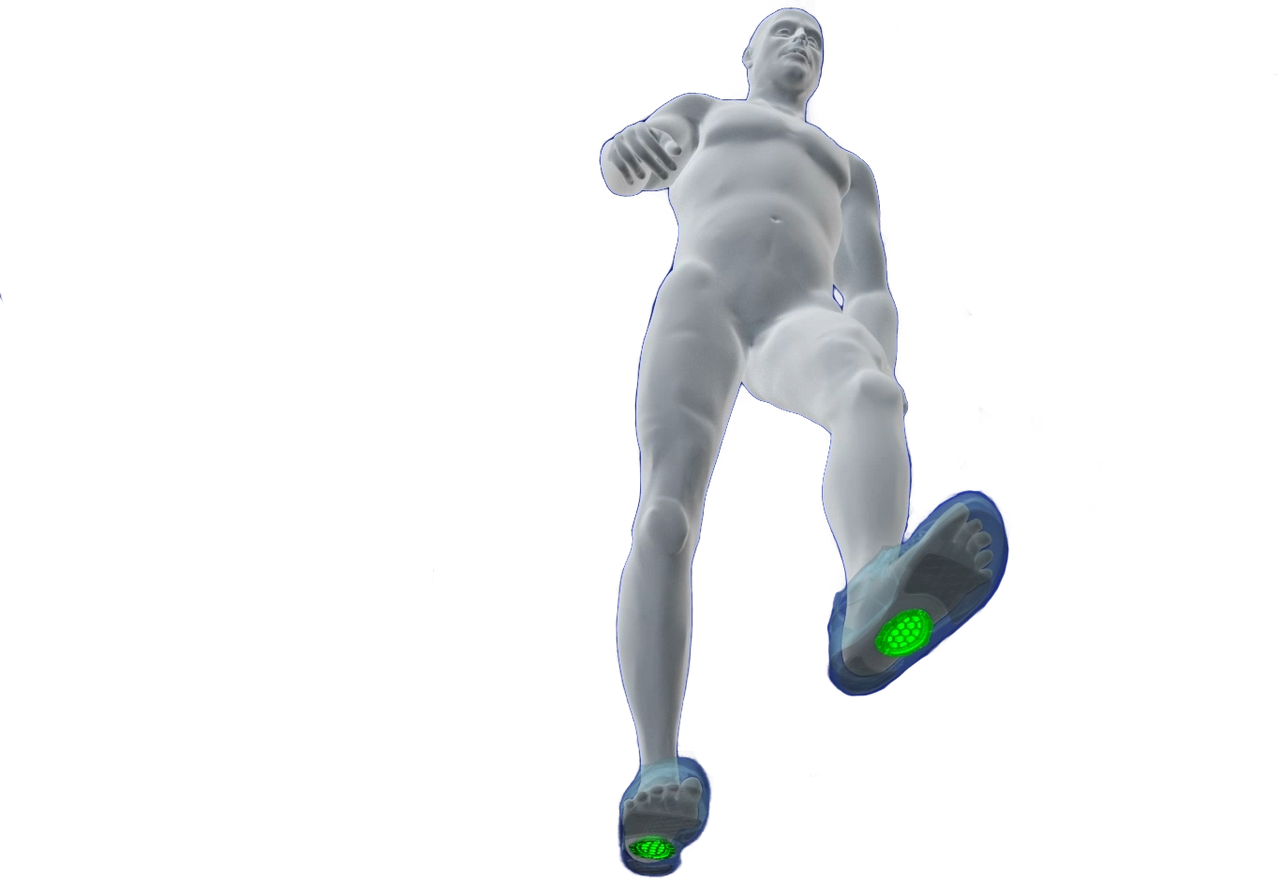 About Biopods Stimsoles®
Biopods Stimsoles® Features
Shipping & Returns
Trim to Fit
Care Instructions
Transforms your shoes into a therapeutic exercise program for your feet.
One pair of Full Length insoles for shoes that HAVE removable insoles.
One pair of 3/4-Length insoles for shoes that DON'T HAVE removable insoles.
  For all activities: walking, running, and standing.
  Comfortable, safe, and easy to use.
  Improves foot, leg, hip, and back problems.
Clinically tested and doctor-recommended. Unconditionally guaranteed.
 Biopods Next Generationl Insoles incorporate Stimsoles® technologies.
10+ times more effective than conventional insole products that support or cushion the feet.
The Insole bodies are made from extremely durable Polyurethane foam, which has anti-fungal and anti-bacterial properties.
Top sheet textile is made from recycled polyester yarns that have been treated to provide anti-fungal and anti-bacterial properties.
The Insoles' Pods are made from extremely resilient TPE (Thermoplastic Elastomer).
Shipping:
Standard & Custom Sizing: We inventory a limited number of sneakers in the most popular colors and sizes. If we have your sneakers in inventory, they will be shipped within 3 business days. If your Standard or Custom Sizing sneakers are not already in inventory, they are custom made according to the factory's production schedule.
Returns:

Contact us for a RA number to receive a return ship label. Returns must be received within the Guarantee Period to qualify for Refund. For more information, please consult our

 Return Policies.
The New Generation Insoles are easily trimmable with scissors to fit your shoes. To fit Biopods Full Length Insoles into shoes that HAVE removable insoles, remove the shoes' generic insoles and use them as a guide to trim the Biopods Full Length Insoles in the forefoot area only. To fit the Biopods 3/4-Length insole into shoes WITHOUT removable insoles, trim the Biopods 3/4-Length Insoles in the forefoot area only. DO NOT trim the heel areas of the Biopods Insoles.
To clean, simply wipe with a cloth and warm soapy water. Rinse with warm water.
DO NOT Machine wash.
AIR DRY ONLY: Do not put in dryer or dry over a heat source.

Previous Product

Next Product
Wonderful!
I so very much enjoyed the biopods shoes that I was startled at first to think I might have to dog walk without them through the winter. Insoles to the rescue!! My feet really did feel like they were in cement in my boots without them, but now with the insoles they feel like feet again (although I am still new enough with the insoles to wonder if the biopods shoes themselves are better). Here's to warm, dry and safe winter walking! (and to the biopod shoes again in the spring)
Bipod insoles
[****] I grew up with a condition of tight muscles and poor support in my feet. When I started wearing my Biopod insoles, it helped. But, when I started taking a muscle relaxant prescribed by my naturopath Doctor, it improved even more. It's been a little over a month, since I started wearing them.
Happy that I purchased
The Stimsoles Insoles fit my shoes perfectly without trimming, they work as expected, can recommend them
Thank you for the phone call to explain how I was using the shoes and insoles incorrectly! Wow so impressive to have a person call and follow up and explain ……much appreciated
Thank you for taking the time to update your review. Much appreciated.
Comfort at last
After breaking three toes on one foot, resulting in hammer toes, twenty years ago, I have tried orthotics and cushioning insoles to no good effect. Just came back from an hour walk wearing Biopods with no discomfort at all. Thank you!